Sat Jan 6th 2018
Substance @ The Spice of Life
The Spice of Life
6 Moor Street Soho London WD1 5NA
Doors:6.00pm Admission:£6 online / £8 on the door
Dreaming of Jupiter
3 piece band from Dublin City.
Our music is a fusion of ambient and electronic flavours with deep grooves and soulful vocals.
Xander & The Keys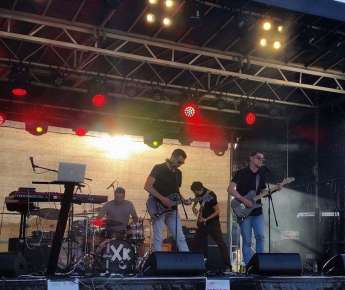 Xander & The Keys are an Indie-Rock band from the sunny sea-side town of Bournemouth, UK.

Members:
Xander Allen (Vocals/guitar)
Richard Barker (Drums)
James Morel (Bass)
Dan Edwards (Lead Guitar)

Xander & The Keys are managed by Luke Adams of MBM Management.

The band released their debut EP back in 2013 titled 'The First Marker' under Xander Allen & The Keys, testing the water...

In 2014 Xander & The Keys went on to play well over 150 gigs at UK pubs, clubs and festivals including a successful 5 date tour of Croatia, working along side Igor Polak Director of HGF Festival.

The band went on to record their debut studio single 'People That I Know' at Basement studios. The single got the band a lot of attention on the national and local scenes.
Tupelo
Five piece alternative soul band
Jo Ash
Captivating singer-songwriter Jo promises dynamic vocal performances accompanied by expressive piano playing. Sometimes likened to Kate Bush and Siouxsie Sioux, yet maintaining uniqueness in her style, Jo has the ability to reel audiences into her world during her live shows.
She has appeared at Cambridge's Strawberry Fair and the Edinburgh Fringe Festival.

Jo has released two EPs - Lucid Dreams and Locked In - and her debut video single Embers was released in 2016.
Jo's mesmerising latest single - Otherworldly - from her forthcoming album was released on 10th January 2017.

Jo will be performing with Mike Wheatley on guitar and Nigel Turner on bass.