Fri Feb 2nd 2018
Substance presents "The Long Good Friday"
The Spice of Life
6 Moor Street Soho London WD1 5NA
Doors:6.00pm Admission:£6 in advance /£8 OTD
Cineon
Biog to be added.
The Lures
The Lures burst onto the South West music scene in 2017, seeing their first single 'Riverbed' championed by BBC Introducing, and playing shows with the likes of Sound of the Sirens, Flyte and Luke Sital-Singh. The Lures are building a reputation for their high energy and passionate live shows, led by the dual vocals of Hamish Goodwin and Maria Kontorravdis. The band have spent the winter recording new music with Josh Norton-Cox (Wildwood Kin) and anticipation is building ahead of the release of their second single in February 2018.

'Entrancingly soft, harmonized vocals, propped up by expertly crafted slow drum beats and bouncing bass, 'Riverbed' creates an atmosphere thick with emotion.' - On The House
Munro Fox
Munro Fox are a London-based band writing eclectic songs centred around layered vocals bathed in ambient soundscapes. In Autumn 2016, the band released their debut album 'Last Chance Radio' on LGM Records, which received 8/10 from UNCUT Magazine and featured the "thoroughly extra ordinary debut single" (The Line of Best Fit) 'William (I Feel Ordinary)'.

The band are songwriter and Goldheart Assembly singer John Herbert, sound artist and music technologist Adam Stark, musician & academic Tom Barton and singer-songwriter Annie Rew Shaw.
Jake Begley
Jake has been writing music since the age of 14. He has played in numerous bands and has recorded over 40 songs.

​

Jake began playing guitar after hearing Paramore's Brand New Eyes album in 2009, which he tried to learn back to front and upside down. Since then, artists and bands such as Oasis, Kate Bush, The Smiths and Grimes have informed Jake's work, as well as influences from farther afield like favourite books and TV programmes.
Jaya
Jaya combines punchy guitar with soaring vocal melodies and melodic bass lines, to create Infectious, Edgy, Pop.


Moving to London in Autumn 2015, Jaya met bass player/singer Ronald Maas at an open mic night in Hackney; a few weeks later they started performing as a duo and in a trio with Theo Buckingham on drums. Now playing shows in and around London, the trio are set to release their debut single 'Dreamer' in April 2016, ahead of their European Tour in June.
Sean Heath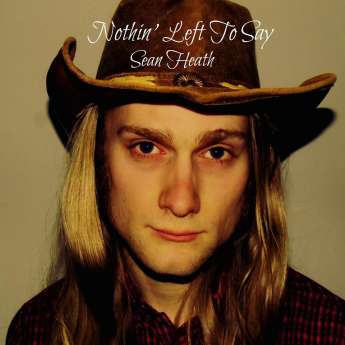 Folk, Folk Rock, Country, Blues...

Guitar, Harmonica, Piano and songwriter from Devon ....