Fri Mar 2nd 2018
Substance presents
The Spice of Life
6 Moor Street Soho London WD1 5NA
Doors:6.00pm Admission:£6 in advance /£8 OTD
The Boomsticks
Guitar- Pendleton Belvedere
Bass- Tom Selleck
Drums- Simon Says
Vocals- Darren Junkfish

We are a four piece band from South London playing hard rocking original music...
Reckless Jacks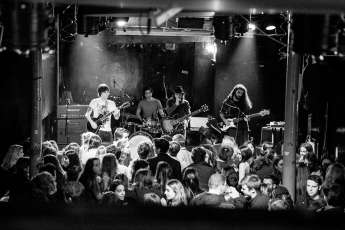 Reckless Jacks are a young indie-pop rock band with an old soul.
Matt (vocalist/guitar), Magnus (lead guitar), Cece (bass) and Dan (drums) came to Britain from all four corners of Europe – and found each other in London.
Drawing from their different cultures and visions, this truly unique melting pot of talent makes songs that sit so comfortably inside you, you'll think you've heard them somewhere before.
This is strong, introspective music that harks back to a not so distant era when songs made you feel, get up and dance.
Matt's coarse and powerful vocals will capture your heart – you'll be humming their anthemic guitar riffs for days – and their emotive lyrics will take you on a journey steeped in melody.
Charlie Goes Electric
Charlie is in the process of going electric.
The Maida Vales
The Maida Vales draw their musical influences from across Europe with band members deriving from as far afield as Milan and Sicily, Italy to St.Albans, England.



Their refreshing approach to music sees The Maida Vales avoid the usual suspect sounds that we've heard time and time again. Instead, the band favour the more eccentric tones and feel good numbers of the early Stones, Kinks, Ska Skanking Upsetters and the more recent, Dandy Warhols.
Danny Wright
Pop-Punk Singer/songwriter from London