Sun May 29th 2022
Substance presents Acoustica
The Spice of Life
6 Moor Street Soho London W1D 5NA
Doors:6.00pm Admission:£7 in advance /£9 OTD
Alex Maydew
Singer-songwriter/pianist based in London.
Tootawl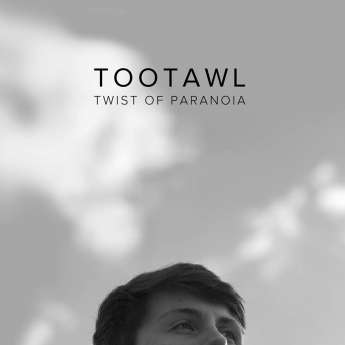 During summer 2014, a young Irish troubadour named Richard O' Gorman found himself in Nashville, Tennessee performing his bustling brand of indie/folk in such famous venues as The Bluebird.

Standing at six foot five, he was christened 'too tawl' in typical Tennessee twang. The name stuck like glue and upon his arrival home with this new title he began working on material for his debut EP. Mainly taking inspiration from artists like Bob Dylan, The Beatles and also older blues musicians such as Blind Willie McTell, Tootawl mixes this strong sense of musical tradition with his own unique folk style.

Since his time in Tennessee, Tootawl has supported Aslan in their sold out gig in Cork Opera House and Ham Sandwich at the Bandon Music Festival, and supported Bagatelle on their farewell tour to name a few. Tootawl recorded his debut EP with producer Christian Best (Mick Flannery, Jack O' Rourke) at Monique Studios which received widespread national radio airplay, and toured extensively (London, Berlin, Edinburgh, San Francisco & Los Angeles). He also had the title track of this EP played in an episode of the Netflix original series 'You Me Her'.

In November of 2017, Tootawl has just released his second EP, Twist Of Paranoia, which has received national radio airplay in Ireland and the US, and is in preparation to record his first full length LP this year.
Malcolm MacWatt
As founding member of emerging London country band The Glass Mountains, Scottish musician Malcolm MacWatt is already gaining recognition for his Americana-infused songwriting.

While a deep respect for country and bluegrass is evident in his songs and guitar playing, as a solo performer Malcolm freely shows his British folk roots citing John Martyn and Dick Gaughan as major influences. Age 12 and just getting into the guitar he first heard Johnny Cash At San Quentin and was immediately hooked into country music. A Transatlantic Records promo album featuring Pentangle and Fairport Convention introduced the idea that folk, rock, blues and jazz could be fused together.

A self-confessed "guitar geek" he moved to London in 2010 to study guitar-making and instrument repair with some of the UK's top luthiers. He also plays dobro and fiddle.
Stella Prince
Singer/Songwriter.
She enjoys sharing her original music to a multi-generational audience.
She currently resides in New York's Hudson Valley and is frequently in Nashville. Stella has performed in such venues as Nashville's The Bluebird Cafe, Pig N' Whistle in Los Angeles, Woodstock's The Colony, The Falcon, Nashville Entertainment Weekly, Launch TV, Scenes Media, Greenwich Village Folk Festival, River Spirit Music and at New York's The Bitter End. Stella's music has been highly acclaimed by Guitar Girl Magazine, Medium, Authority Magazine, The Devon O'Day Show, and many more. Her biggest influences include Emmylou Harris, Joni Mitchell, and Dolly Parton.

"The maturity in Stella Prince's talent transcends her age; probably by decades...Stella Prince's vocals don't just offer an extraordinary range and the ability to hit celestially high notes. There's a true sense of authenticity and soul which is infused into her acoustic country folk-pop." – A&R Factory Blog.

Stella debut single, "Before You Leave" was released to critical acclaim. She is a proud member of ASCAP, Global Songwriters Connection, and NSAI, and spends her time between New York, LA, and Nashville.