Sun Jul 17th 2022
Substance presents Acoustica
The Spice of Life
6 Moor Street Soho London W1D 5NA
Doors:6.00pm Admission:£7 in advance /£9 OTD
Savannha Gardner
A free spirit writing songs about bandits & adventures, the tales of the heart, and what it's like to be a woman in this day and age. Californian Country Artist Savannah is known for her sultry vocals, passionate storytelling, and her soulful take on Classic Country and Outlaw music.

She has played the Viper Room on Sunset Blvd, recorded in Sun Studios in Memphis and is currently gigging all around the UK where she is based. Her songs have caught the attention of BBC Introducing, music blogs, and audiences across the UK as she continues to infuse soul & blues into the genre creating her own modern sound.

Savannah's musical inspiration ranges from the big voices of Memphis in the 50s, rock & soul music of the Woodstock era, and the alternative & outlaw country scene of today. Her biggest influences are Johnny Cash, Dolly Parton, Amy Winehouse, Brandi Carlile, Chris Stapleton, and First Aid Kit.
Tanner Wareham
Tanner Wareham is a solo live performer and recording artist from Durban, South Africa who specializes in looping multiple instruments. His music is foremost uplifting and upbeat, a blend of alt pop, acoustic, funk, dance and reggae with local and international influences. He has performed at hundreds of venues, headlined festivals and opened for some of South Africa's biggest artists. His first two singles Life's Plan and The Beach reached Top 20 and Number 1 status on the two of SA's biggest radio stations (ECR and Algoa FM). In 2021 of July his long awaited debut EP was launched, a diverse group of songs that trace his journey since becoming a songwriter. A song for everyone dreaming of "A Land So Far Away".
Jodi Wyeth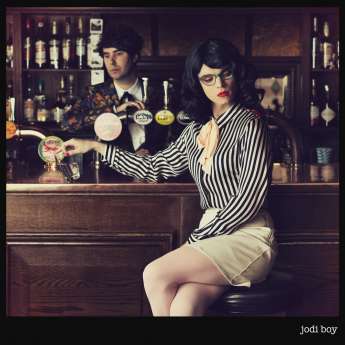 A Singer/Songwriter who brings the ethereal and melancholic to Pop. Beautifully written ballads full of longing and loss with a purity of sadness that's impossible to fake.

The songs are Piano or Keyboard led, full of moody sounding layered Electric Guitars and topped off with strong melodies and sad sounding lyrics
Hux
HUX are a new London-based duo/band with Australian and English backgrounds. Having their first taste of festivals in summer, they quickly followed up with a debut single 'It's Alright' and are building up a following. HUX's sound combines multiple varied influences and is generally centred around strong rhythm, harmony and melody, creating a fresh sound with a little nostalgia.
Nick Ereaut
Nick Ereaut came to singer-songwriting via jazz and classical music. Both styles have influenced his writing, along with songwriters like Joni Mitchell, James Taylor and Randy Newman. Aside from his songs, he has written music for TV and Film, including BBC shows Partners in Crime and Summer of Rockets. Billy, the first of his songs to be released, came out in August 2020, and features Jessica Radcliffe on vocals. His first song as a singer, Orange Tree is coming out in early 2021.