Sun Aug 14th 2022
Substance presents Hair of the Dog
The Spice of Life
6 Moor Street Soho London W1D 5NA
Doors:6.00pm Admission:£7 in advance /£9 OTD
Tootawl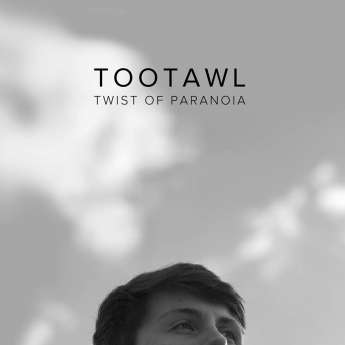 During summer 2014, a young Irish troubadour named Richard O' Gorman found himself in Nashville, Tennessee performing his bustling brand of indie/folk in such famous venues as The Bluebird.

Standing at six foot five, he was christened 'too tawl' in typical Tennessee twang. The name stuck like glue and upon his arrival home with this new title he began working on material for his debut EP. Mainly taking inspiration from artists like Bob Dylan, The Beatles and also older blues musicians such as Blind Willie McTell, Tootawl mixes this strong sense of musical tradition with his own unique folk style.

Since his time in Tennessee, Tootawl has supported Aslan in their sold out gig in Cork Opera House and Ham Sandwich at the Bandon Music Festival, and supported Bagatelle on their farewell tour to name a few. Tootawl recorded his debut EP with producer Christian Best (Mick Flannery, Jack O' Rourke) at Monique Studios which received widespread national radio airplay, and toured extensively (London, Berlin, Edinburgh, San Francisco & Los Angeles). He also had the title track of this EP played in an episode of the Netflix original series 'You Me Her'.

In November of 2017, Tootawl has just released his second EP, Twist Of Paranoia, which has received national radio airplay in Ireland and the US, and is in preparation to record his first full length LP this year.
Alex Maydew
Singer-songwriter/pianist based in London.
Chloe Woodgate
Piano based singer/songwriter
Anna Bea
Anna Bea is a singer songwriter from London and has recently been featured on a new single 'This Time' with Steve Marinangeli, following the success of her debut EP 'Wheel of Change' and recently released single, 'The Art of Not Falling Apart' (amassing over a third of a million streams on Spotify and over 4 million views on TikTok). Having only started releasing music during lockdown, the success of her songs so far have led to multiple interviews with radio stations such as BBC London, BBC Introducing South West, BBC Bristol and Glastonbury FM, with her most recent single landing at No.1 on the iTunes Pop Charts in Luxembourg.

Anna was asked to perform at Carfest Festival in August and performs weekly at gigs in London. She has also been featured in publications such as Louder Than War, We Plug GOOD music and Lock Magazine. Currently, Anna is working with top writers, producers and mixers such as Simon Ellis (Spice Girls, Britney Spears), Steve Overland (FM), Jessica Sharman (Ward Thomas) and Brad Mair (Kygo).
Danny Boland
Danny Boland is a singer/songwriter based in London. His wide vocal range makes him able to sing a variety of genres, from blues to folk to electric and most styles in between. He performs his own original compositions as well as arrangements of other people's songs (from 1930's to modern, both obscure and classic), but his roots are really in folk (mainly Irish, British and American). His guitars are important to him, and he mainly uses Martin 6 & 12 string 'dreadnought' acoustics, plus a road worn chrome-plated steel national slide guitar. He also plays harmonica (using a different harp for every key, complete with vintage 'Green Bullet' mic and Fender Junior tube amp), plus banjo, ukulele, mandolin and a little piano. He enjoys studio work but is most at home performing live, with a band or solo, playing anywhere from the street to café's, pubs and big concert venues. He has numerous musical influences. Bob Dylan, The Beatles, Ed Sheeran and Muddy Waters are certainly close to the top of the list.