Fri Sep 2nd 2022
Substance presents The Long Good Friday
The Spice of Life
6 Moor Street Soho London W1D 5NA
Doors:6.00pm Admission:£7 in advance /£9 OTD
Mulveys Medicine
"You guys were fire" - Nigel Hall, Lettuce

"Administering Holistic Funk Treatment" - Leftbank, Bristol

"Acclaimed jazz funk band who have been killing it on the London scene"
Paper Dress Vintage, London

"Jaw-dropping beauty of jazz and vibrant high spirits of funk"
Jake Crossland - Too Many Blogs

Funk brothers from South-East London, Mulvey's Medicine's ethos is centred around providing fun, positivity and making people move, and this last year has taken its meaning to a whole new level. Following the success of their last few singles, notable 'The Jam Formerly Known As The Prince Jam' which gathered wide support in the UK funk and jazz scene, the funky combo are back with an EP mixing their trademark booty-shaking / foot-tapping funky instrumentals and some vocal features courtesy of some of London's best soulful singers joining the funk crusade. "I hope this EP will connect to everyone in a deep, personal way that is a gentle reminder that music can cure and uplift your life" says Eddie Mulvey, guitarist and founder.

The result is a vibrant mix of sounds and influences with blatant musicianship inspired by the works of Lettuce, Funkadelic, Parliament, Herbie Hancock, D'Angelo, Soulive, The Average White Band, George Benson, George Duke and many others.

Matteo Palmieri
Matteo Palmieri is an emerging singer/songwriter and performer, currently working on original unreleased songs.
The Kahunas
The Kahunas are a duo from North Devon performing their own compositions. Influences of folk and indie encompassing violin, guitar and a stomping dance beat.
Eran Karneil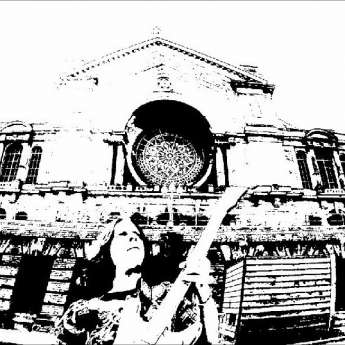 Eran's songs take you on a passionate journey into nostalgia, loneliness, true love and freedom